It's already a tradition, twice a year we make our trip to Milan and present our collection at the Europe's biggest footwear trade show – the Micam.
This was our 7th fair, we have been doing this since 2014, and we are constantly growing, both on visits to our stand, and the shoes we present, and also on the quality and identity of our products.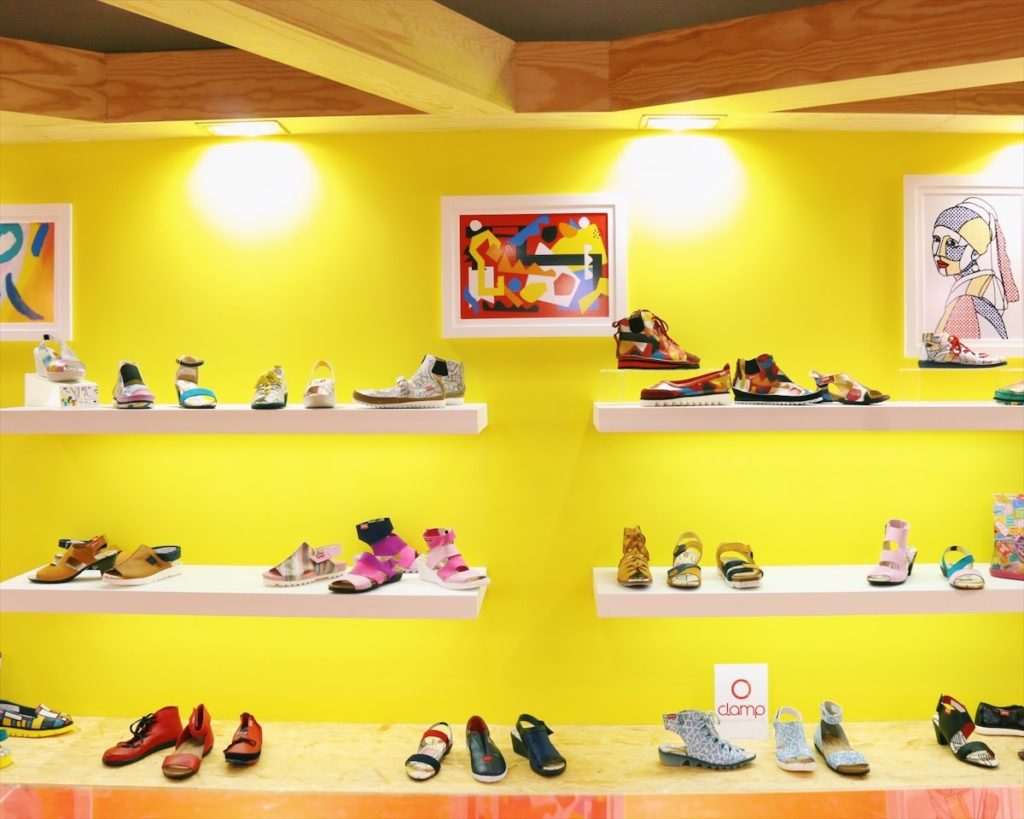 We always try to be innovative about our stand, and change things for each season, trying to make it work with the collection we are presenting.
This was our Spring Summer 2018 collection, and it was full of color and vibrant designs printed on our shoes, so we decided to bring that to our walls. We also included some paintings that represented the prints we had on the shoes, like it was a gallery, because one of our intentions is to combine art with shoes.