Jean-Paul and Dorine are a special couple very kind to us and our brand. They're one of our retailers, selling our shoes across Belgium and Netherlands, they attend all of our fairs, and are one of our biggest fans, they even had payed us a visit at our office/factory and brought us cake and champagne! So, we had to thank them for their kindness and love they keep giving us.
So… what could we do?
SHOES! Of course!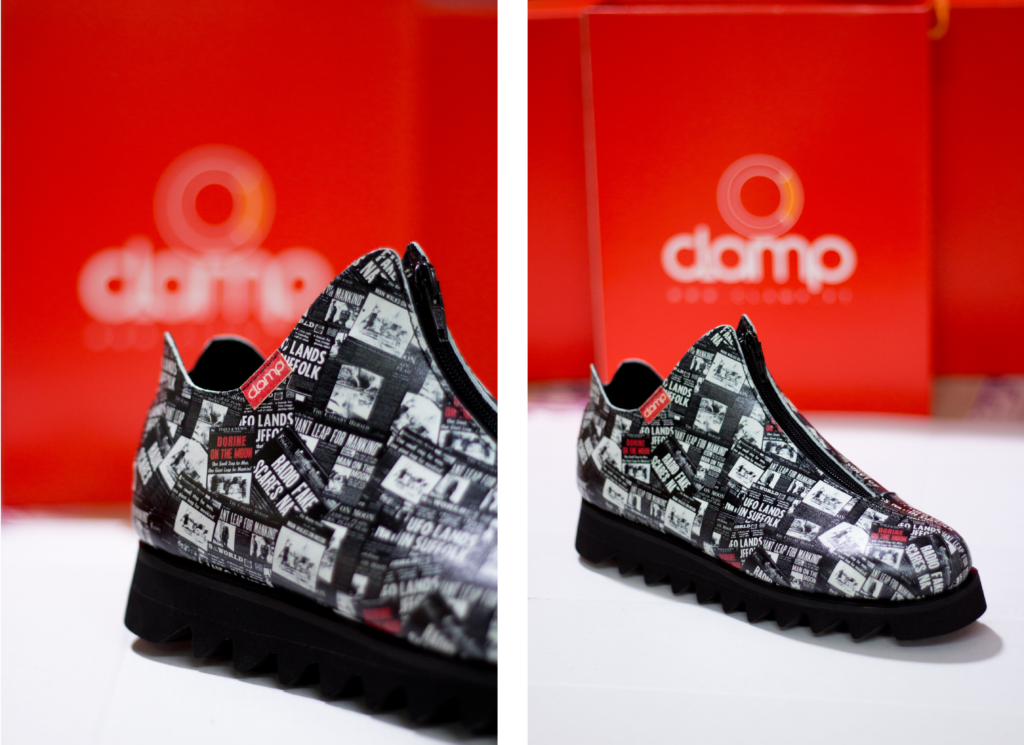 We chose Fincal for Dorine, since we know she already likes that range (she has and wears Finch and Finolia), so we decided to do it with a special print, personalized just for her! We used our print "Newspaper" and add it her name, switching "Man on the Moon" for "Dorine on the Moon", making it unique and fun, just like all of our shoes, but this one being even more unique and special.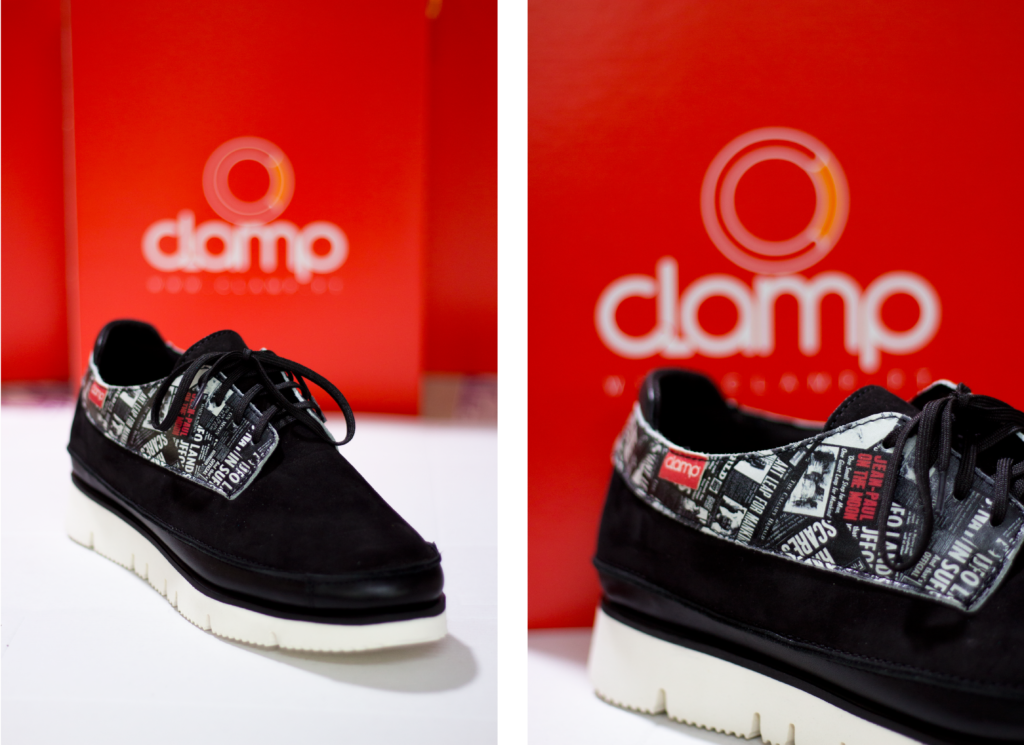 Since we don't make men shoes, we had to choose one of our "least" feminine models, to make for Jean-Paul. We decided over Milan, and change the sole so it would look a bit more masculine. We went with the same print, since they're a couple, and we wrote "Jean-Paul on the Moon".
This made an awesome personalized gift and they loved it and were very happy with the idea and the final product.
Note:If you would be interested in something like this, please send us an e-mail to orders@clamp.pt for details, maybe it's something we can do…